DENTAL LABORATORY MATERIALS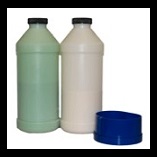 LIQUID POUR
Crown Delta's universal addition-cured duplication silicone has precise reproduction of detail and a long shelf life. This duplication silicone is dimensionally stable and can be used for multiple pours.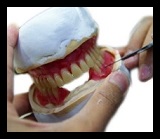 GINGIVAL MASK MATERIAL
Implant superstructures, crowns and bridges should meet the highest standards with regard to aesthetics and function. Ideal for reproducing gingival soft-tissue contours around margins on laboratory models our gingival mask material optimizes subgingival work and gives model crowns, bridges or superstructures a natural appearance and high-end aesthetic quality.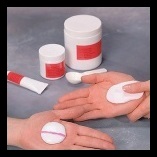 CONDENSATION PUTTY
A C-Silicone condensation-based material used to help process cold cure partials, repairs, relines and denture re-bases. This outstanding precision material is soft and malleable during mixing and is the preferred modeling material in most dental labs. Extra tubes of gel catalyst can be purchased separately.